We believe our flowers and services are medium to spread love and happiness. As a local florist, we take pride in being able to serve Hong Kong for over 70 years, to help bond people together, share love and joy, bring nature closer to everyone, and by doing so, help build a better future for all. Our focus on corporate social responsibility is also in coherent with our purpose to serve Hong Kong in these aspects. 
Organisations we support:
Kadoorie Farm and Botanical Garden - Orchid Conservation Fund
Our company is the first florist to import and sell orchids in Hong Kong. Orchid has special meaning to us and is still one of our most popular items. Our company's trademark logo is also based on orchids, which is why it means more to us to help preserve the flower that builds our history.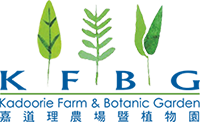 2023 "Camellia" member of Green Builder Scheme
Countryside clean-up included hike and remove trash, t
ake record and sort out recyclables, s
hare your countryside cleaning experience and the message of "Bring Your Own Rubbish Home" to 
contribute for the sustainable development of Hong Kong with The Conservancy Association.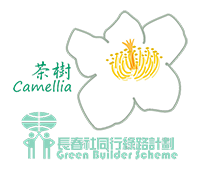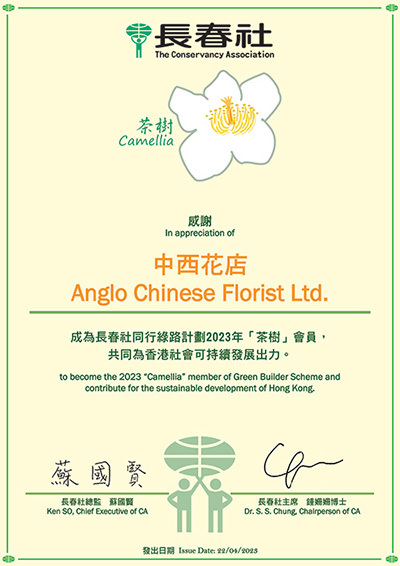 Organizations
 we support:

Po Leung Kuk - 
House Sponsorship: Corporate Sponsorship