Anniversary gift flowers~ doing it every year doesn't mean men have expertise on this!
Some Tips based on our everyday observations. Hope this helps!
重要紀念日送花? 好多男士縱使年年送仍然毫無頭緒? 想畀啲貼士對方買啱心水嘅禮物畀你? TOP 5小貼士比大家.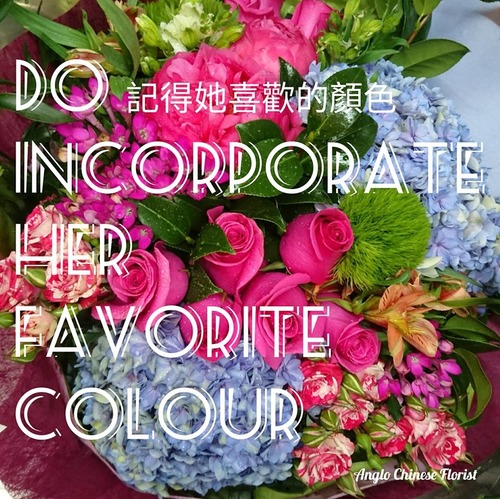 Simplest way to show her you understand her and know her taste. These little details are what make ladies notice and appreciate your effort.
送禮顯得更有心思,只需要加一點點另一半喜歡嘅顏色,已經令到花束有不同!好多時候男士都不知道對方喜歡什麼種類的花,也不習慣在對方收到後收feedback。加入對方喜歡的顏色是最簡單表達自己對對方的了解。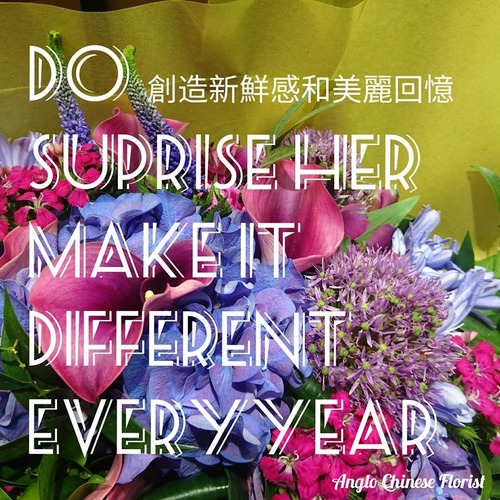 Flower is like art, there are so and colours and flowers combinations! If you are spending the money you might as well make it worth and impress the lady.
At Anglo Chinese, as long as client let us know the occasion we will help to keep record to make it simple.
花就是藝術品顏色及組合千變萬化 ! 既然要花錢送禮物,不如令到禮物更物有所值,真正令另一半喜歡。
只要客人願意告訴我們特別日子和用途的話,我們都會為客人保留紀錄,要年年不同,也非常簡單。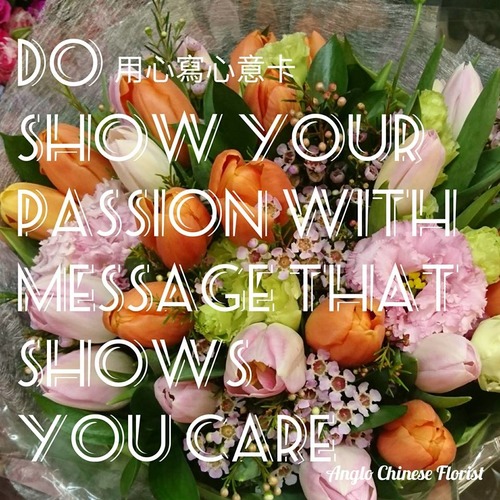 Whats most important to lady is your words! Korean drama got popular because of the way men speak out their affection in the drama. It is challenging for many men but really makes a big difference and could even create unforgettable memories for her!
情深說話才是最重要! 韓劇近年風靡全球,就是因為裏面的男主角都很會說情話。對很多男性這是一個大挑戰,但這比講容易些吧。記得寫下的說話,有心思的話女生會畢生難忘的!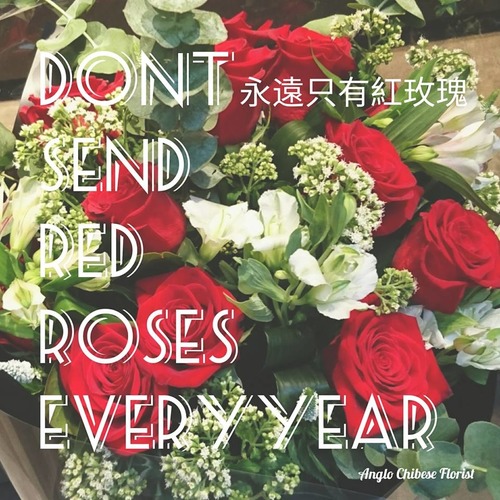 No one like the same thing year on year! Red rose is like a must for western Valentine's Day but not to Asian. It just looks like you don't know her taste and haven't put much effort in the celebrations.
根據我哋非官方統計好少女仔鍾意年年一樣!西方情人節必送紅玫瑰,但香港女士們似乎大都喜歡更多新鮮感,更少女的顏色。除非是真的非常喜歡紅玫瑰,次次送紅玫瑰顯得沒有花心思了解女士品味和安排禮物。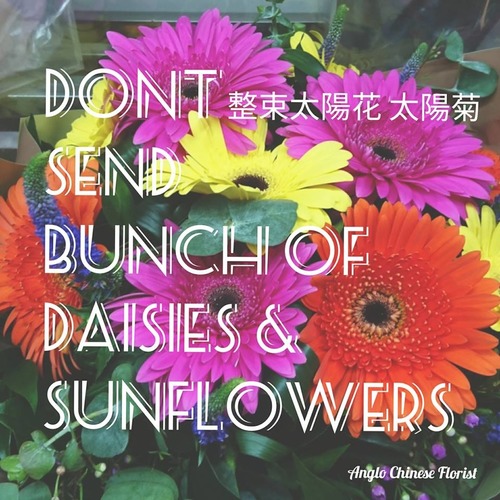 We found many male customers immediately drawn by the vibrant colours of gerbera daisies and sunflowers. Please don't! Most ladies prefer something more delicate, unique and elegant as romantic gift. Gerberas and Sunflowers as the main flower in a bouquet are usually gifts for cheering up colleagues and not a romantic flower in Hong Kong.
Just ask the designer to help you pick special flowers.
好多男士一看到七彩繽紛的太陽花和太陽菊,眼球就馬上被吸著! 從未聽過有女士會選擇這個是他們最喜歡的花。女士都喜歡較精緻獨特顯出她品味的花!並非完全不可以用,但以太陽花和太陽菊作主花,一般都是送給同事或秘書用的。
最好請教花藝師幫你挑選更獨特的花。